Hayden Panettiere looking
I wonder if they're gonna add (slightly useless) stuff from iMovie like face recognition (It's a great idea, but it takes too long to go through all the clips..)

I hope FCP is just awesome beyond comprehension.
---
Hayden Panettiere,Couples
I'm a little confused by introducing *both* 8.9" and 10.1" Tabs - exactly what's the point of splitting the market like that for a $30 price difference? Are they seriously expecting retailers to stock two nigh-identical devices?
---
hayden panettiere boyfriend
bigmc6000
Aug 11, 11:51 AM
I really really really hope they just go in with a carrier on this (of course requiring Cingular to not cripple the functionality). There's no way in the world Apple would make as much money off of this as if they got in with one of the big guys. Just ask Disney - ESPN mobile is bombing as is Disney mobile. It doesn't work. And most of those you have to pay retail price for the phone - screw that. I'm going to be with Cingular anyway I might as well get them to take $200 off the phone for me.


PLEASE STEVE, GO WITH CINGULAR!!!!!!!

Note; I'm just saying Cingular since they are the only ones who really seem interested in offering iTunes on their phones...
---
Hayden Panettiere and her
The top secret features better be REALLY good, this was disappointing and nothing was really new! Cupertino started it's photocopiers.... (The Vista banners are an actual joke after this keynote) :(
---
Hayden Panettiere and
mdriftmeyer
Apr 25, 03:57 PM
I'm interested in who funded this research project much to do about nothing and when will this research extend to all the Telcos, corporations and more.
---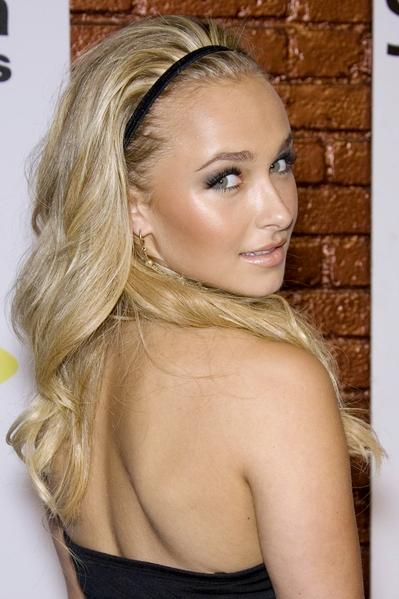 HAYDEN PANETTIERE BOYFRIEND
bobbleheadbob
Apr 10, 11:06 AM
I hope the new version comes in a box with a free t-shirt.
---
hayden panettiere boyfriend
After reading some of the lawsuit, I had to post this..

http://pk.funnyseoul.com/wp-content/uploads/2010/11/2010-11-04_174623.jpg
http://pk.funnyseoul.com/wp-content/uploads/2010/11/pn_20101104170853.jpg

http://pk.funnyseoul.com/2010/11/galaxy-tab-released/

Are you aware that Apple copied the ibooks GUI from another software vendor? I remember seeing it years (like in G4 era) before ipad was out, before iBook. It was for keeping inventory of books on a mac.

I'm not gonna bother going looking for the link/screen shot but trust me, that look was used by another software vendor, BEFORE apple used it. And of course that's one reason this wasn't mentioned in the suit I'm assuming.

Edit:
Actually here it is.

http://www.delicious-monster.com/

http://www.delicious-monster.com/images/librarypage/screenshots/inspector_0_topmatter.png


Won apple design award in 2005. And when was iBooks introduced?
---
Hayden Panettiere with
ltcol266845
Aug 26, 04:53 PM
Well, the on advantage of not being able to afford a lappy until next years it that I might a MacBook based on the Santa Rosa platform.

It seems though that Santa Rosa might end up getting delayed... there have been many issues with getting 802.11n finalized, which is an important component to the new platform
---
Hayden Panettiere booked an
Wirelessly posted (Mozilla/5.0 (iPhone; U; CPU iPhone OS 4_3_1 like Mac OS X; en-us) AppleWebKit/533.17.9 (KHTML, like Gecko) Version/5.0.2 Mobile/8G4 Safari/6533.18.5)

For a programmer dealing with Terminal, Xcode, Netbeans, Eclipse, etc (not graphic intensive softwares), would this macbook air be a better deal than the 13/15" Macbook pro?

Anyone?

It depends upon the programmer doesn't it?

One concern I would have is wear on the SSD. Due to that I couldn't recommend the current model with it's limited SSD size. Look at how much space your current installation uses and then multiply by 3. That ought to give you enough excess capacity to assure that wear leveling works to your advantage. Considering how my machine is set up that would mean about 350GB of SSD.

In any event why would you even ask if an rumored un released machine is suitable for your usage? There are many factors to consider and to evaluate them you need the machines real specs nit rumors.
---
Hayden Panettiere enjoys date
tumblebird
Nov 28, 11:30 PM
That Doug Morris is a slimeball. Who's to say I even own any Universal music. I listen to Indie, primarily. I buy all my music, most of it on CD which I digitize, or via the iTunes Music Store. Who is Universal to demand my dollar? Or three for that matter, one for each iPod I have purchased. There are a lot of labels out there. They can't all get a portion. Apple owes them NOTHING. Did they get music from Sony for the Walkman? How many of us listened to mix tapes from friends on those? I know that most of my tapes were mixes from records and CDs. Universal is off base and greedy. Don't let this happen, Mr. Steve Jobs! You're in the right.
---
Hayden Panettiere
benthewraith
Nov 28, 07:54 PM
i agree with this on one condition:

Universal agrees to give up its right to prosecute anyone who owns an iPod for piracy.

i.e. if I buy an iPod, then I can pirate Universal's catalogue all I want because I have effectively already paid for their content.

a few bucks is a small price to pay to get access to everything they got

One wonders why it hasn't been used in a Court of Law. :p Stress that the same law that applies to cassette tape players and the record function should be the same as downloading music to use on cds (to which they paid for, and to which money is added to CD/DVD sales to make up for pirated music).
---
Hayden and her oxer boyfriend
I'm saying that every one and their dog has a cell phone in Europe. Really. Quite literally. http://www.environmental-studies.de/products/Dog-Tracking/dog-tracking.html ;)

Now that's funny. XD
---
Heroes actress Hayden
deadworlds
Mar 25, 11:58 PM
I'm really not looking forward to Lion at all. It just seems like a huge step backwards for those of us that use our computers as real computers and not toys. I have an ipad, an iphone and several macs, but they each have specific uses. I don't want my desktop machine to be anything like my ipad, one is for doing real work and doing my daily stuff on, the iOS gadgets are for fun games and browsing mostly.

I LOATH the whole idea of merging OSX and iOS, they shouldn't even be related. I hate how they are ruining expose, I really don't want my stuff groups by app, I want to see every window like it is now. I have no use for "full screen" apps, why would I waste all my screen real estate only showing one thing at a time? I hate the idea of getting programs through the app store on the Mac, I refuse to do that. I hate all the gesture crap going on, sure it's fine for laptop users, but it's of no use to me on my mac pro.

I think all this is just a dumbing down of what is an amazing OS. I don't use my mac with dual displays anything like I'd use an iPad, so why put that crap in there? I just don't like the direction they are taking OSX in general, and I doubt I will upgrade from snow leopard. To me this is very sad news, the day OSX and iOS merge is the day the mac dies.

I 100% agree!
---
Hayden Panettiere amp; Wladmir
azzurri000
Sep 18, 11:51 PM
1. It's Merom. Not Memrom, Menron, Memron or even L. Ron.


I got a good laugh out of the MacRumors Memron movement (of sorts)!
---
HAYDEN PANETTIERE BOYFRIEND
braddouglass
Apr 6, 01:07 PM
Awesome, can't wait.
Picking up the 11" soon as they are out.

RICH B!tch! hahaha

I'm referring to his iMac and MBP and Iphone and Ipad and soon to be MBA
---
Hayden Panettiere has opened
Improved battery life. :)

I only activate Locations Services when I feel it's needed. Maps, Star Walk and MLB at Bat are about the only ones that come to mind. I don't keep LS turned on all of the time. I switch it on before using one of these. For The Weather Channel and other apps that require a location to function I manually enter it.

I turned it off in case it might use the data to detect that I live in California then tax my purchases on the App Store accordingly... And yes I think there is tax on purchases.
---
Hayden Panettiere Hayden
I'm finding it hilarious that you can put yourself into Stevie's reality distortion field even after the Intel switch. Maybe while Apple had PPC, you could have said that. But now that direct hardware comparisons can be made, don't you think it's stupid that sub-$1000 PC notebooks have better processors than the best Apple has to offer?

And yes, the MBP is a top-of-the-line laptop. Apart from 2'' thick behemoths, it was one of the fastest portables around, and it was priced accordingly. Now it's still priced as such, but times are moving, technology is advancing, and if you compare pound for pound, the MBP is behind.


No way are you looking at a sub $1000 PC notebook with a Core 2 Duo. (edit: haha the Core 2 Duo you linked is a POS... it might be a C2D, but it operates at 1/2 the core frequency... GG).

It's not a matter of comparing Dell/Alienware to Apple for myself. There's only one type of machine I would purchase. I wouldn't purchase the current Macbook/pro right now realizing that a refresh is coming. However, some people really wouldn't care. If I "had" to purchase one... I'd get the Apple hands down. I'd gimp a bit and get OS X.

No... I don't have a MBP... no... I don't have an Intel based Mac. I'm sitting on the two Macs in my sig. I won't upgrade them until they die.

I'm not in any sort of reality distortion field. I just understand paying a bit more and accepting the products offered is a better option that getting "leet" hardware. Best example for me is AMD versus Intel. AMD has offered a faster processor for years, which was actually cheaper (until recently)... However Intel has provided the quality/stability. Therefore I wouldn't touch AMD. (I did with the XP line... big mistake). I consider Apple to be in the same realm. Did you ever consider that Apple actually cares about the engineering, and might be working a few bugs out?

I believe the age of good enough and cheap is over for the PC world. The market is making a shift to better reliability/stability.
---
How big is Hayden Panettiere#39;s
Dumb people.

Case dismissed.

If Apple was smart they would ban these two idiots from ever buying an Apple product again.
---
righteous bonehead oyfriend
mashinhead
Aug 18, 09:17 AM
If one were to buy a mac pro now, is the processor upgradeable to Clovertown in the future, or is that not really worth it even if it is, because you would need a faster FSB, meaning a new logic board, to take advantage of its power?
---
I'm sure quite sure what Apple hopes to accomplish here. Every smart phone steals from every other one. I don't know if you can differentiate design "concepts". It's like suing someone because the chords for his blues song goes in a 1-4-5 pattern like yours does. It's just part of the genre.

Tony
---
hunkaburningluv
Mar 23, 07:07 AM
Wirelessly posted (Mozilla/5.0 (iPhone; U; CPU iPhone OS 4_1 like Mac OS X; en-us) AppleWebKit/532.9 (KHTML, like Gecko) Version/4.0.5 Mobile/8B117 Safari/6531.22.7)

Well, you only need to look at what happened with the gameboy to see that competition is good.

After seeing off the game gear and lynx, the gameboy stagnated for almost a decade. How long did it take before there was a colour version? Years, yet we've seen some great revisions since the PSP was announced.

Internet Explorer 6. Case closed on "competition is good". Seriously, that anyone would doubt it at this point is baffling.

Totally agree, competition breeds innovation. Ninty was happy churning out marginal updates.
---
bigmc6000
Aug 11, 11:57 AM
If Apple pick a carrier, I hope is not Cingular. But from past situations, that's very likely.
The ideal is a carrier free phone. That way the iphone can reach many more people and make it possible to upgrade phones without asking people to terminate their contracts.


Seriously - unlocked phones won't float in the US. The carrier gives huge discounts and most of us don't really care about switching services (a lot people just get all their friends on the same network so all calling is free). I don't care how sweet the iPhone is. I'm not gonna pay 300-400 dollars for a phone when I can get one for 20 or less and stay with the carrier I plan to stay with anyway. Also note that I get a pretty nice company discount with the big guys on my plan and most all of my friends/family are with 1 carrier so it'd really be stupid of me to go with a diff carrier...
---
AppleScruff1
Apr 19, 10:31 PM
It does not matter that it was not US company as long as they were registered in US. Remember Apple suing Australian supermarket chain company for using as their log letter W which slightly resembled an apple?

I totally forgot about that! What a joke. Apple has become the king of hypocrites. And they copied the Apple logo from the Beatle's Apple Records.

http://www.tomshardware.com/news/Apple-Woolworths-logo-lawsuit,8784.html

http://gizmodo.com/#!5374027/deja-vu-apple-sues-someone-because-their-logo-looks-like-fruit

http://www.theage.com.au/business/apple-bites-over-woolworths-logo-20091005-ghzr.html
---
ghostlines
Apr 25, 02:26 PM
Maybe I have a bit of tunnel vision but is simply storing location data of customers on THEIR own machines so wrong? I heard in some comments that this info could be used for caching purposes.

If it's illegal to store location data unknowingly on my own machine then Apple has lost this case already. But I think not. I say prove that Apple did upload and use this location info. Otherwise Apple can simply claim they used it for caching or for a secret location based app they were planning on releasing for people to opt into.(:hint: for Apple's lawyers)

If Apple loses this then I hope lawsuits follow for similar companies that also do such things. When you're on the top people like to bash for the smallest of things.
---