Others are from her recent FHM
I thought they said that there was not any concerns?
---
stephanie rice fhm photos.
Excellent, Raid. I'll use that in PRSI. :D
---
Stephanie Rice FHM
ThunderSkunk
Apr 6, 04:03 PM
I guess I see it like this:

We use two models of Motion tablets in our studios, the LE1700 running Win7 and the newer J running XP Tablet, for maximum horsepower. Both allow our designers to create complex CAD programs with huge 3d files and multipart assemblies parametric to external data sources, and do it in the field. These tablets have wacom pressure sensitive digitizers, highly visible outdoor displays, 3hr battery lives, weigh 4-5lbs, and cost 3-4 thousand dollars.

We use iPads for everything else mobile, because they're fast, and light, and we're used to carrying around yellow pads everywhere we go anyway. No more yellow pads. Eventually, when more people start to realize that the platform is a good one for more than just content consumption, we'll get more and bigger functionality in better and better applications.

The xoom has neither the functionality of windows nor that of iOS. The day Androids marketplace starts catching up with iOS, we'll reconsider.
But throwing in slightly bigger megapixel cameras and SD card readers really doesn't enter into it.
---
poses for FHM
REDolution
Apr 10, 04:20 AM
All the rumours appear to be about FCP8, does anyone else think that DVDSP, STP, Motion, Compressor and Color have all been left as is?
---
Stephanie Rice FHM - Stephanie
NoSmokingBandit
Dec 6, 02:50 PM
I'm letting my B-Spec driver earn me some cash. He is so slow..... He is only Lvl3 right now, but i'm really impatient!

I got the Lotus Top Gear race done today. Took me a whole hour. About 40 minutes in i got pissed and turned ABS all the way up and ASM on. It helped so much, but the AI made it difficult to finsh. They'd ram into me and i'd get a dsq. Pissed me off.
If anyone is having trouble, try turning off TCS completely, ABS all the way up, ASM on, and the front brake bias to 10. It makes up for the awful tires they put on it.

I accepted littleman and psychofetus as friends, so if either of you want to trade cars let me know what you are looking for.
---
stephanie rice. rice.com/
Dude go back to school. And pay particular attention to learn about diagonal lengths and surface areas of rectangles.

I wasn't thinking straight, big deal.

And Thankfully I'm more successful in life than you'll ever be. Thanks.
---
stephanie rice fhm.
bamerican
Apr 25, 03:23 PM
Where did this attorney go to law school...

If you want a free consultation, check him out here (http://www.mayerlawgroup.com/).

And one of the counts in the complaint doesn't even allege a civil claim.

He's in way over his head. Apple's lawyers are going to eat him alive.

This is going to be fun to watch.
---
Stephanie Rice: The Twit
Call it what you want but these new MacBooks are crap. Yea there is people who are enjoying theirs without a hitch but look at all the reports of problems. Not once on this forum have we had a flood of problems with a single unit. Apple dropped the ball on this one. Poorly made unit
Actually EVERY single Apple product has had a "flood of problems" on this--and every other--Mac forum. Just as every product by every other company has had the same.

It's human nature (not to mention useful) to post when you have a problem. Not to say "by the way, my MacBook still runs fine this week" :D

ANY online forum will make the product in question seem more trouble-prone than reality. In fact, though, forums simply attract problems--and that's a very useful service they provide. Especially when solutions result, as often happens :)
---
Shawn Johnson Wallpaper. and
Chupa Chupa
Apr 10, 12:03 PM
DVD Studio Pro will get a full overhaul and fully support The Bag of Hurt Blu-ray -- on an external burner for the new iMacs which will also be announced. Again, physical media gets an external treatment and the application will be the sperate step child of the newly integrated Final Studio.


Based on the video I'd be betting the other way; that DVD SP will not get updated. It will be supported, but on the way out.

Physical media's relevancy is waning by the day. And if Apple has a "be where the puck will be" attitude then it's not going to put energy in propping up a dying war horse.

If you need a one-off Blu-Ray disc you can already out put to Blu-Ray via Compressor then burn via Toast. I can see Apple declaring hard media dead before I see it enhancing support BD-R.
---
Hottie Swimmer is On the
lsvtecjohn3
Apr 19, 03:50 PM
Well Rovio (Angry Birds) thinks otherwise:

http://www.insidemobileapps.com/2011/03/13/angry-birds-android-ios/

"The company said in December that it expected to make $1 million per month from Android by the end of 2010. (...) Now that the app has seen about 100 million installs across all platforms, Rovio is not getting the same initial bump in paid download revenue from Apple's app store. On Android, the company doesn't offer paid Angry Birds apps, but sees recurring revenue from advertising."

So they make more money with their free Android version than they do with the paid iOS version.

Apple Has Paid $2 Billion To App Developers (And Other Key Stats)

[http://www.techspot.com/news/42006-apple-has-paid-over-2-billion-to-app-developers.html

How much has Google paid?

And how many other developers feel that way as Rovio ... a few. If marker share was the end all then why is all the new top apps coming out for iOS first then Android later? Android going to have a large market share iOS will probability have around 20- 25% market share and if people continue to keep paying for apps I don't see anything changing this.

Why I prefer iOS Development over Android, from a Java guy
http://www.jeviathon.com/2011/01/why-i-prefer-ios-development-over.html

Android is a mess, say developers
http://tech.fortune.cnn.com/2011/04/04/android-is-a-mess-say-developers/

IOS Easier For Developers Compared To Android
http://www.mobile88.com/news/read.asp?file=/2011/4/5/20110405035733&phone=iOS-easier-to-develop-Android-Symbian
---
stephanie rice fhm
I'm a little confused...why was Avid presenting at a Final Cut Pro User Group's meeting anyway? Do they just come in and are like "Hey, you've all made a mistake!" or something?


Lets not forget that Avid ISIS and unity storage products have been FCP compliant for some time now. + the amount of times I go FCP > pro-tools, which is also an Avid piece of kit :p

I'm a long standing FCP user - I cut my own work on it, but the post place I work in uses Avid. Lately I've really been thinking FCP (FCS in general) needs to catch up in a few areas... it'll be interesting to see what they update.

What sounds bad to me about apple hogging the whole stage is the wording in the original article... "demanded all lectern time". Whatever way you dress it "demanding" stuff seems mean, but as others have mentioned I bet it was all properly discussed. The sad thing is I wouldn't put it past Apple to demand something like this.
---
Stephanie Rice does FHM
A lot of 3d programs will use as many cores as are available when rendering.

And I would say that the next versions of many programs will be better suited for multiple core processors.* They are way too common for software developers to ignore them any longer.

Yep. Not all of the software I use taps all the cores but the 3D renders I do shallow every inch of the CPUs. I have Maya with Mental Ray hooked to 2 computers, a quad and a dual. When I hit render the CPU usage hits 100% on all 6 processors. While having all these processors working is great I have noticed that my quad has lots of pauses in the finder doing simple things, even if nothing is running. Everyone else I know that has a quad has the same issue. I have to believe that there is a trade off for having all these processors, it seems they trip over each other on the small stuff. I hope the next version of OSX will take a look at this, in light of the fact we will be jumping to 8 or more processors.
---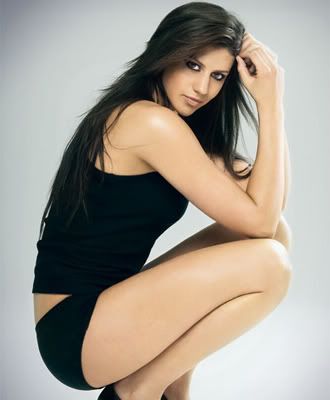 stephanie rice fhm.
epitaphic
Aug 18, 09:06 PM
Do you think a Conroe iMac will beat a Mac Pro due to lower memory latency alone? Do you have real experience or data regarding how horrendous a problem this is? Extra dual-core processor aside, the Mac Pro has a higher speed FSB, higher memory bus bandwidth, higher RAM capacity, and ability to set up internal RAID amongst other advantages over a Conroe iMac.
Obviously, inherently the iMac design is inferior to the Mac Pro/Powermac. But I think there's a bigger reason why Apple chose to go all quad with the Mac Pro: Apple chose all quad because a duo option would have had the same performance in professional apps (again, excluding handbrake and toast which are the only two examples touted about). A single processor Woodcrest or Conroe option will have the same obtainable CPU power for 90-95% of the professional market for another 6-12 months at the very least.

Here's some data regarding the Mac Pro's FSB:
the Mac Pro (...) actually takes longer to access main memory than the Core Duo processor in the MacBook Pro. This is much worse than it sounds once you take into account the fact that the MacBook Pro features a 667MHz FSB compared to the 1333MHz FSB (per chip) used in the Mac Pro.
What can we take from this? Because of the use of FB-DIMMs, the Mac Pro's effective FSB is that of ~640MHz DDR2 system.

And how does it fare in memory latency?
It's not Apple's fault, but FB-DIMMs absolutely kill memory latency; even running in quad channel mode, the FB-DIMM equipped Mac Pro takes 45% more time to access memory than our DDR2 equipped test bed at the same memory frequency.
As for bandwidth, although the Mac Pro has a load of theoretical bandwidth, the efficiency is an abysmal 20%. In real use a DDR2 system has 72% more usable bandwidth. (source here (http://www.anandtech.com/mac/showdoc.aspx?i=2816&p=11))

I don't know bout you, but if I were a heavy user of memory intensive apps such as Photoshop, I'd be worried. Worried in the sense that a Conroe would be noticeably faster.

Memory issues aside, Woodcrests are faster than Conroes, 2.4% on average (source here (http://www.anandtech.com/showdoc.aspx?i=2795&p=6))
---
stephanie rice fhm photos.
I've already got one. A SuperMac C500 to be precise! (Well, actually it's an Apus 2000, but in the US it was the C500).

SuperMac was the brandname UMAX used for thier Mac clones. Check out
http://home.earthlink.net/~supermac_insider/

:)



Ok SuperMac is definitely out then :)
---
stephanie rice fhm. stephanie
Would also like confirmation on this from someone
that works for Radio Shack. Here's why....

If you did not get a PIN it's hard to even pick a store
to try and buy a phone from on launch day.

Most stores were unable to even preorder one phone
for their customers. I called 4 stores in my area and
only one of them was able to generate a single pin.

The store manager told us that the way Radio Shack
determines how many phones they will get is by how
many 3GS phones they sold over the year.

There are so many factors that play with each
individual store not to mention the fact that I don't
think Radio Shack has a huge supply of phones coming
to them in the first place.
---
stephanie rice fhm.
HecubusPro
Sep 19, 11:59 AM
You know, Sony and Nintendo are just *SO* behind the curve with next gen gaming systems.

Microsoft has had it's XBox 360 out for MONTHS, while Sony and Nintendo gamers are lagging behind, barely able to function on their PS2s and GameCubes.

If Sony and Nintendo don't release the PS3 and Wii, respectively, in the next week, they'll be the laughing stocks of the industry. There's no excuse for them to release their next gen gaming systems a year after their competitor.

I'm going to hold my breath until I turn blue if I don't get what I want, because I'm childish like that.

There's a difference between simply dropping the same chip into a computer that everyone else is using, and creating groud-up proprietary hardware designed to run proprietary software. IMO, the video game business isn't a good analogy.
---
stephanie rice fhm. quotes
Should we be surprised? I mean really this is good information, but it is does not really make me sit up and say "WOW". It is definitely interesting for the benchmarks. Thank you Steve for making the switch to Intel!
---
stephanie rice fhm photos.
Cougarcat
Mar 26, 02:23 PM
You may get your wish soon. It appears that Lion will be Step 1 in the blending of the two OS's. A bridge. Step 2 may very well be the one & only Apple OS - based on iOS.

There's too much money in the volume sales of iPhones & iPads for Apple to focus on anything else.

Ridiculous. Mac OS X and iOS can never merge because their UI paradigms are completely different. Why don't people understand this?

And on what computers would iOS apps be developed on of Apple were to can the Mac? iOS may be much more popular, but the Mac is more popular now than it ever has been and still makes then plenty of money.
---
stephanie rice fhm photos.
but these tablets ( and my ipad) will NEVER be a true enterprise product with out some sort of native printing and a FIRST CLASS STYLUS/WRITING APPS. PERIOD.

They're not what they're not.
Their purpose is anywhere/anytime/always-on, not "best tool for job X".

I drag my tablet everywhere because it's easy to carry and easy to use (ease on the scale of "quick email check in elevator", "get restaurant.com coupon while walking between car and cafe" easy).

Your complaint is akin to whining a Swiss Army knife is unsuitable for culinary or carpentry use. You have a serious application for which a serious tool is warranted, you get the serious tool - not whine that a lightweight general-purpose device doesn't fulfill the role. ...and sometimes the right tool for a particular enterprise application IS a Swiss Army knife, because for a particular job the "every tool is available in a tiny lightweight package" may be best.
---
Plus to everyone saying 'digital distribution!' in the US we have 'data caps' and to send one blu-ray size 2hr movie (not compressed to hell with 2ch stereo MKVs) it would eat up 1/4 of my monthly bandwidth per movie.

I agree that digital distribution IS the future but we are a long ways away from having 100+Mbps constant stream broadband without caps as long as a handful of ISP's have all the control. So for now blu-ray is a wonderful alternative.

Let me be clear - FCS needs a robust blu-ray authoring feature. We don't live in a wireless world where you can transmit video free over the air. We still put disks in a player to watch and also preserve our video memories.

Not having a good blu-ray authoring feature is a huge problem for Final Cut Studio. Not only does it impact professional wedding video-graphers, but ordinary people who want to put their video on a disk to send to people. I can't just put my video on netflix to have a friend watch it on his ROKU.
---
epitaphic
Aug 21, 01:21 PM
Owners of quad G5s have been up in arms about this, as it is being suggested this is a deliberate crippling to avoid admitting that the quad G5 is potentially faster for musicians
I think the deal is that when the G5 Quad came out, there was nothing to compare it to. Sure it was going to be faster than a dual but no app to this day can fully utilize it. With the release of the Mac Pro, all of a sudden there is another quad for comparison. With apple's traditional "we moved to a new machine and we'll go through hell to show you how it's much faster than what you've got" they're having to optimize the code to show it. Now why would you go and optimize the code for the old machine? All it'll do is show that the new one isn't that much faster for that particular app.

You know how there's politics in everything? There's also marketing in everything :)
---
If the new Final Cut is 64-bit it will presumably rely on AV-kit.


folks said the same thing about FCS3 and Snow Leopard and yet as I recall that is exactly what they did.

I always felt the reason FCS3 came out just before SL was precisely because it wasn't 64-bit and was more of a maintenance release, whereas SL was touting Grand Central Dispatch etc etc...
---
Display playbook = 7"

Display iPad = 9.7"

That's not half the size.

The diagonal is not the only way to measure a screen. I provided you with the numbers for the area of the screen to prove my claim.
---
Doesn't that suggest Paris this year being a very likely time and place for the introduction of the iPhone? I doubt Apple will wait one more year considering the competition (see SE W810i (http://www.sonyericsson.com/spg.jsp?cc=us&lc=en&ver=4000&template=pp1_loader&php=PHP1_10376&zone=pp&lm=pp1&pid=10376) and others)

Agreed. I can't imagine anyone getting "all excited" about a product that's a year or more off.
---